Speakers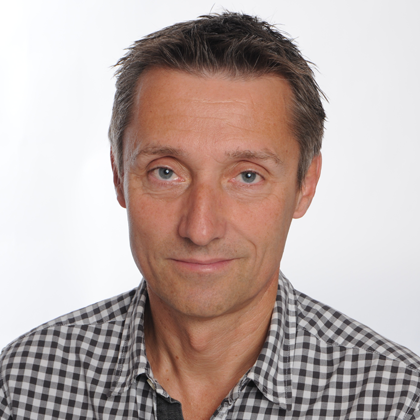 Professor Axel Hauschild MD, PhD
Professor Axel Hauschild, MD, PhD is Head of the Skin Cancer Working Group at the University Hospital Schleswig-Holstein (UKSH), Campus Kiel, Germany. He is the past-President of the Dermatologic Cooperative Oncology Group (DeCOG) of Germany, and a board member of the European Association of Dermato-Oncology (EADO). He was the Congress President of the 8th World Congress on Melanoma in 2013 held in Hamburg, Germany. His main interests are the diagnosis and treatment of skin cancer and melanoma in particular, dermatologic surgery, physician education and clinical trials, and he has been the principal investigator on more than 90 Phase I‒III clinical trials including studies on melanoma, cutaneous lymphomas and epithelial skin cancers (actinic keratosis, basal cell carcinoma). His scientific work with more than 300 published peer-reviewed articles and over 100 book chapters was honoured with the German Skin Cancer Award (2003) and German Cancer Award (2011).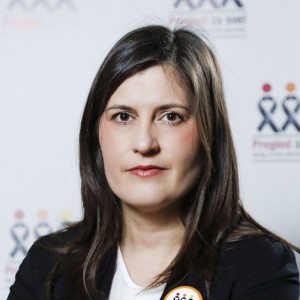 Professor Lidija Kandolf Sekulovic MD, PhD
Lidija Kandolf Sekulović MD, PhD, is Deputy Head of the Department of Dermatology, Military Medical Academy, and Serbian Melanoma Group secretary, an interdisciplinary group responsible for publication of melanoma diagnosis and treatment guidelines in 2014, and implementation of web-based clinical melanoma patient registry.
She was born in Belgrade, graduated in 1996, finished specialization in dermatovenerology in 1999, postgraduate studies in immunology in 2001, PhD in dermatologic oncology in 2007 and subspecialization in oncology in 2013. She has published 2 textbooks, 15 book chapters, 16 peer-reviewed articles, and is an invited presenter of several regional and international meetings. Current research is focused on gene alterations in skin cancer. She is a Board member of EADO, Serbian association of Dermatology and Venerology, and active member of EORTC Melanoma group, EADV and International Dermoscopy Society.
Professor Sinisa S. Radulovic MD, PhD, CCPI
Sinisa S. Radulovic, M.D., Ph.D., CCPI, Spec Clin Pharm, Professor of Research, is currently Scientific Director, National Cancer Research Center, Belgrade, Serbia. Got his MD degree in 1980 at School of Medicine, University of Belgrade and specialization in clinical pharmacology in 1987. He received Fellowship in Experimental Medicine, Department of Medicine, Tulane University Medical School, Louisiana, USA and Oncology-Clinical Exchange Program, M.D. Anderson Cancer Center. He is lecturer on pharmacology, oncology and GCP (ACRP certified lecturer) for medical students. Member of ASCO, AACR, EACR, ESMO and UNESCO Bioethics Committee, Ethic Committee at School of Pharmacy University of Belgrade. Current research activity includes drug development, preclinical pharmacology, early clinical trials, translation research in oncology. Publications in extenso: 190 in peer review international journals, 44 papers in national journals, 22 monographs and book chapters
Nada Babovic MD, PhD
Nada Babović, MD, PhD is Director of the Service for Medical Oncology at the Institute of Oncology and Radiology of Serbia, Member of Committees for Urological tumors, Melanoma and Soft tissue Sarcoma and vice president of the Serbian Melanoma Group, responsible for publication of melanoma national guidelines and implementation of melanoma patient registry.
She graduated in 1982, from 1994 is a Specialist in Internal Medicine, from 1999 holds and PhD in the field of medical oncology. She is an active member of EORTC, ESMO, Society for Medical Oncology of Serbia, Balkan Union of Oncology. She has published more than 30 articles in peer reviewed journal, was an invited presenter at several regional meetings, and acted as principal investigator in more than 20 clinical trials in medical oncology. She is a member of National Scientific Committee for Cytotoxic Drugs since 2010.
Professor Eduard Vrdoljak MD, PhD
Eduard Vrdoljak is Full Professor at the University of Split Medical School in Croatia and Head of the Department of Oncology at Clinical Hospital in Split, Croatia. After earning a medical degree Dr Vrdoljak continued his training in the United States at the University of Texas, M.D. Anderson Cancer Center, in Houston.
He is a visiting professor of the Mostar University Medical School in Bosnia and Herzegovina, and head of the Croatian Cooperative Group for Clinical Research in Oncology (CCGRO). Moreover, Dr. Vrdoljak is head of South Eastern Europe Research Oncology Group (SEEROG).
He is the author or coauthor of more than 45 articles published in Current Contest journals.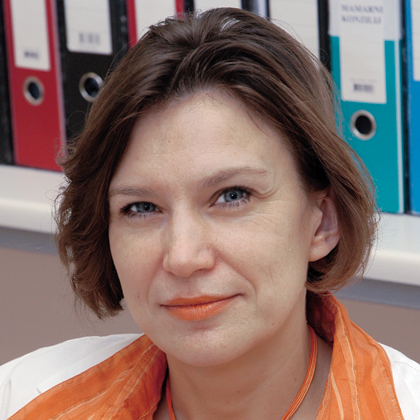 Professor Janja Ocvirk MD, PhD
Prof. Janja Ocvirk was born in Ljubljana 1966. She finished Faculty of Medicine , University of Ljubljana, she pass Master's degree and Doctor's degree. She is Medical Oncologist at the Institute of Oncology Ljubljana and Professor in Oncology at the Faculty of Medicine, University of Ljubljana (Slovenia). She is Consultant in Medical Oncology, Head of Melanoma Multidisciplinary Team, Head of Department for medical oncology at the Institute of Oncology Ljubljana. She is principal investigator of many international clinical trials in colorectal cancer, gastric cancer, melanoma, non-melanoma skin cancers and principal investigator/co-investigator of more than 10 investigator initiated studies. She published more than 100 siencific papers, some book chapters.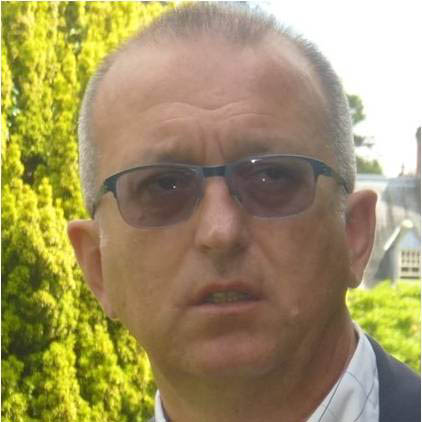 Davorin Radosavljevic MD, PhD
Director of the Clinic for Medical Oncology at the Institute for Oncology and Radiology of Serbia. Graduated at Medical School In Belgrade in 1982, employed at the Institute since 1985, specialist in internal medicine since 1991. Especially dedicated to lung cancer and colorectal cancer studies. PhD thesis from 2008 was about the prognostic model in advanced lung cancer patients treated with chemotherapy. The author of chapters about systemic chemotherapy in National guidelines for diagnosis and treatment of lung and colorectal cancer. The member of National Scientific Commmittees for oncology and for cytotoxic drugs, in Ministry of Health. More than a decade served as a secretary of local Ethics Committee. Lecturer on postgraduate education in oncology at School of Medicine in Belgrade since 2013.
The author and co-author of more than 20 peer-reviewed journals indexed in CC, member of Editorial Board of Journal of BUON. Member of ASCO and ESMO. Secretary of Section for Oncology of Serbian Medical Association 1995-2001. Founding and board member in Serbian Society for Medical Oncology since 2005.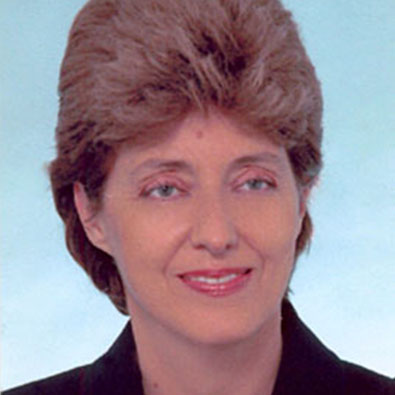 Gordana Konjevic MD, PhD
Dr. Gordana Konjevic holds a BA degree in Biology from Columbia University in New York, and MD, MSc and PhD degrees from the School of Medicine at the University of Belgrade. She is the Head of the Laboratory for Immunology at the Institute for Oncology and Radiology of Serbia, Full Professor of Research in Oncology and an Associate Professor of Oncology at the School of Medicine in Belgrade. She has been engaged as a visiting research fellow and associate professor in tumor immunology at Sloan Kettering Cancer Center, Miami Medical School and Stanford University in USA.
Her field of research includes tumor immunology and molecular oncology. She has published 58 papers in peer reviewed journals indexed in Current Contents, one textbook and 8 books. Her numerous publications deal with NK cell dysfunction and receptor expression in patients with different clinical stages of melanoma that have been defined as diagnostic biomarkers and targets for immunotherapy.
She was the principal investigator of several Grants of the Ministry of Science of Serbia that dealt with immunosuppression in patients with different malignancies and possibilities of immunomodulation.
She is a member of international and national societies in the field of oncology and immunology (AACR, EACR, BUON, Sebian Society for Immunology, SDIR).
Mirjana Rajer MD, PhD
Assistant Professor Mirjana Rajer, MD, PhD graduated from the Faculty of Medicine at the University of Ljubljana in 2001. From 2002 she works at the Institute of oncology Ljubljana. Her main clinical work consists of treatment of lung cancer patients. Beside clinical work, she is involved as principal and co-investigator in several clinical trials of lung cancer, palliative care and communication with cancer patients. She is the editor of national and international journals and author of numerous published papers, book chapters and books; of the most noticeable is the book "New challenges in communication with cancer patients" published by editorial house Springer, where she is one of the co-editors and authors. Being a student's mentor, she is actively involved in education and she acts as active member of research organizations EORTC, ESTRO, IASLC and Central European Initiative against Lung Cancer.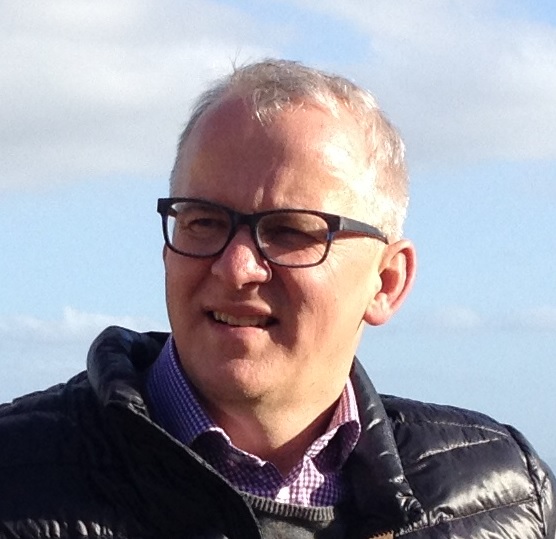 Davorin Herceg MD, PhD
Head of Oncology Outpatient Department, University Hospital Zagreb (Rebro)
1991. medical diploma of Medical School, University of Zagreb
1997. board exam in medical oncology.
2001. clinical practise in University Clinic Eppendorf, Hamburg, Germany
2003. ESMO exam .
2003. board exam in medical oncology
Marko Jakopovic MD, PhD
Assistant professor at Medical School University of Zagreb and Head of Outpatient Clinic at Department for Respiratory Diseases Jordanovac, University Hospital Centre Zagreb. After earning medical degree at Zagreb Medical School, dr Jakopovic finished his residency in internal medicine and fellowship in respiratory medicine at Univeristy Hospital Centre Zagreb. He was educated at National Cancer Institute, Bethesda, USA in the field of thoracic oncology.
Dr Jakopovic has published papers in the field of thoracic oncology in distinguished journals.
Izidor Kern MD, PhD
Head of Laboratory at University Clinic Golnik, Slovenia

Scientific Field of Expertise: Pulmonary pathology