Speakers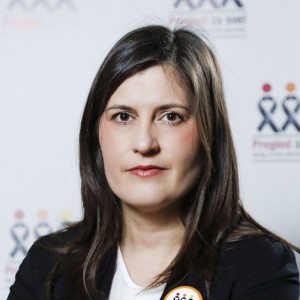 Professor Lidija Kandolf Sekulovic MD, PhD
Lidija Kandolf Sekulović MD, PhD, is Deputy Head of the Department of Dermatology, Military Medical Academy, and Serbian Melanoma Group secretary, an interdisciplinary group responsible for publication of melanoma diagnosis and treatment guidelines in 2014, and implementation of web-based clinical melanoma patient registry.
She was born in Belgrade, graduated in 1996, finished specialization in dermatovenerology in 1999, postgraduate studies in immunology in 2001, PhD in dermatologic oncology in 2007 and subspecialization in oncology in 2013. She has published 2 textbooks, 15 book chapters, 16 peer-reviewed articles, and is an invited presenter of several regional and international meetings. Current research is focused on gene alterations in skin cancer. She is a Board member of EADO, Serbian association of Dermatology and Venerology, and active member of EORTC Melanoma group, EADV and International Dermoscopy Society.
Professor Sinisa S. Radulovic MD, PhD, CCPI
Sinisa S. Radulovic, M.D., Ph.D., CCPI, Spec Clin Pharm, Professor of Research, is currently Scientific Director, National Cancer Research Center, Belgrade, Serbia. Got his MD degree in 1980 at School of Medicine, University of Belgrade and specialization in clinical pharmacology in 1987. He received Fellowship in Experimental Medicine, Department of Medicine, Tulane University Medical School, Louisiana, USA and Oncology-Clinical Exchange Program, M.D. Anderson Cancer Center. He is lecturer on pharmacology, oncology and GCP (ACRP certified lecturer) for medical students. Member of ASCO, AACR, EACR, ESMO and UNESCO Bioethics Committee, Ethic Committee at School of Pharmacy University of Belgrade. Current research activity includes drug development, preclinical pharmacology, early clinical trials, translation research in oncology. Publications in extenso: 190 in peer review international journals, 44 papers in national journals, 22 monographs and book chapters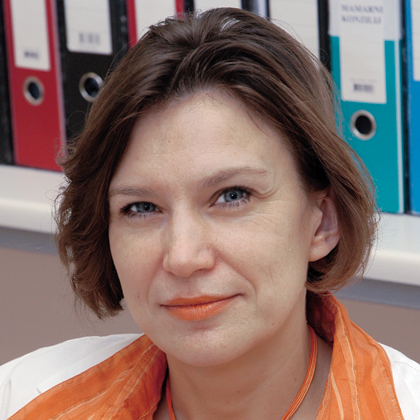 Professor Janja Ocvirk MD, PhD
Prof. Janja Ocvirk was born in Ljubljana 1966. She finished Faculty of Medicine , University of Ljubljana, she pass Master's degree and Doctor's degree. She is Medical Oncologist at the Institute of Oncology Ljubljana and Professor in Oncology at the Faculty of Medicine, University of Ljubljana (Slovenia). She is Consultant in Medical Oncology, Head of Melanoma Multidisciplinary Team, Head of Department for medical oncology at the Institute of Oncology Ljubljana. She is principal investigator of many international clinical trials in colorectal cancer, gastric cancer, melanoma, non-melanoma skin cancers and principal investigator/co-investigator of more than 10 investigator initiated studies. She published more than 100 siencific papers, some book chapters.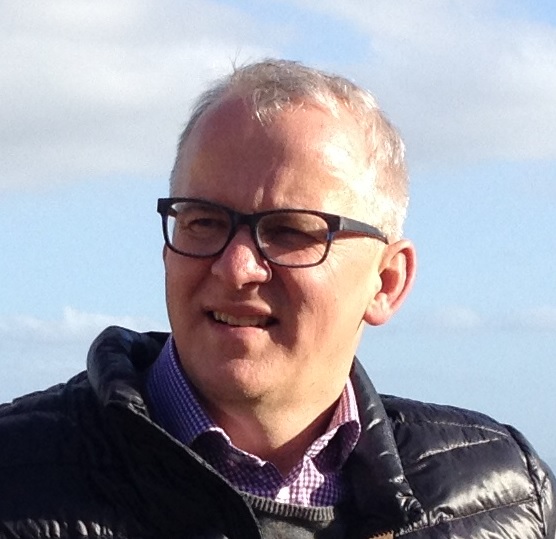 Davorin Herceg MD, PhD
Head of Oncology Outpatient Department, University Hospital Zagreb (Rebro)
1991. medical diploma of Medical School, University of Zagreb
1997. board exam in medical oncology.
2001. clinical practise in University Clinic Eppendorf, Hamburg, Germany
2003. ESMO exam .
2003. board exam in medical oncology
Luka Simetic MD, internal medicine specialist, medical oncologist
Graduated in 2004. at Zagreb Medical School, University of Zagreb, Croatia. Finished medical training in internal medicine in 2012 then specialization in medical oncology in 2014. Active member of UHC Zagreb multidisciplinary team for melanoma treatment. Received fellowship in melanoma and sarcoma treatment, University hospital center Eppendorf, Hamburg. Special interests are immunooncology, targeted therapy and management of side effects. Co-investigator in international melanoma study.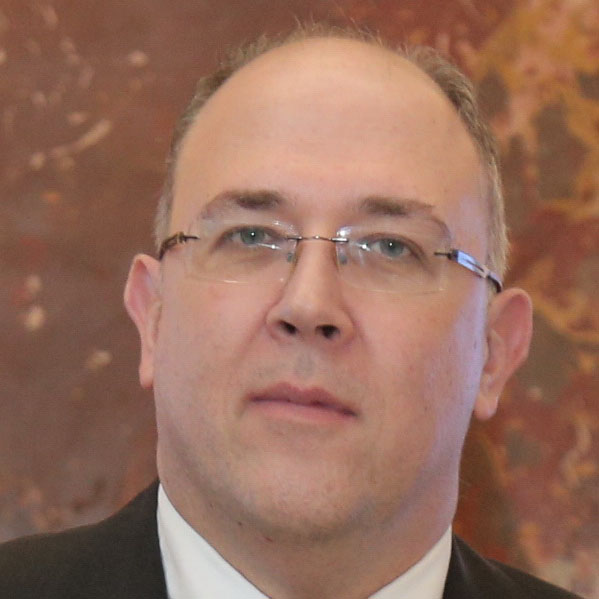 Zeljko Mijuskovic, MD, PhD
Professor of dermatology and Head of the Division of Immunodermatology at Department of Dermatology and Venereology, School of Medicine, Military Medical Academy in Belgrade, Serbia. Since 2015 he is a president of the Serbian Association of Dermatovenereologists.
After graduated from the School of Medicine at University of Belgrade, Serbia, he completed his residency training in dermatology in 1999 at the Military Medical Academy in Belgrade, Serbia. In 2013 he finished subspecialization in oncology.
His major clinical interest is the management of skin cancer, particularly melanoma and basal cell carcinoma, psoriasis and autoimmune bullous diseases. He is a member of the Serbian Medical Society, Serbian Melanoma Group, European Association of Dermato-Oncology, European Academy of Dermatology and Venereology, International Society of Dermatology, International Dermoscopy Society, and honorary member of the French Society of Dermatology and the Macedonian Dermatovenereologic Society.
Nada Cicmil-Sarić, MD
Internist, medical oncology; Senior medical advisor; Authorised doctor of Embassy of France in Montenegro; Clinic for oncology and radiotherapy clinical center of Montenegro, Podgorica
From the training days she worked as a clinical doctor of the Institute of Radiology and Oncology in Sarajevo, after which she specialized in internal medicine. As a scholarship holder of the French Government, she spent one-year training in the field of medical oncology, radiotherapy, pain therapy and the Cancer Registry at the Pierre et Marie Curie Institute in Paris.
She cooperated and collaborated with oncology centers in France, Turkey, Germany and with a number of NGOs. A member of ESMO, AROMA and representative of Montenegro in BUON.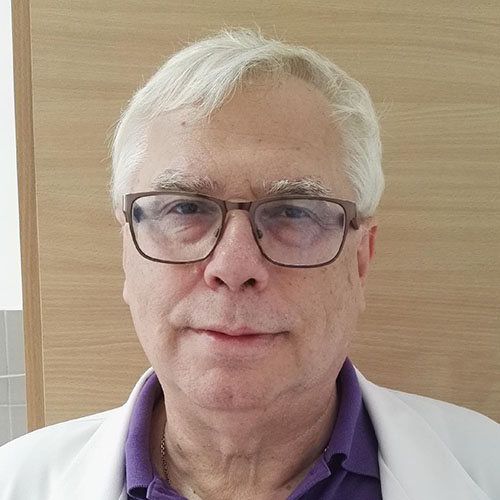 Krassimir Kirov MD, PhD
Head of the Clinic of Oncodermatology, National Cancer Center – Sofia
Born in 1953 in Sofia.
1981 – Medical education at Charles University, Prague,Cz
1984-5 – Specialization at Ludvig – Maximilian's University, Munich
1988 – Specialty in Dermatology
1993 – Specialty in Oncology
1999 – Specialty in Surgery
2009 – PhD "Sentinel Lymph node biopsies in melanoma patients"
2012 – Ass. Professor
Chapters in six text books, 47 publications